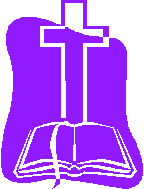 M.A.S.C INC.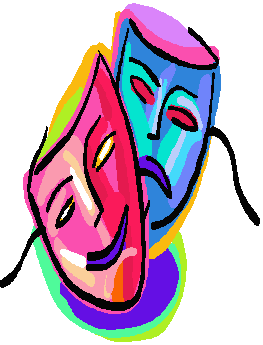 M

others Against Sin Taking Over Their Children

A Division of The C.F.C Faith Outreach Womenís Ministry

What is it?
M.A.S.C Inc. (Mothers Against Sin Taking Over Their Children) is a prayer group that has been formed by The C.F.C. Faith Outreach Womenís Ministry. We believe that children are the future. We are going to begin an adventure in prayer and begin to let the devil know where we stand when it comes to our children! We are beginning a world wide prayer team and weíre going to begin to pray that the youth of this world will know of Jesus. This group is for mothers of children of all ages from babes to adults. So, join up with mothers across the land and pray for our children!!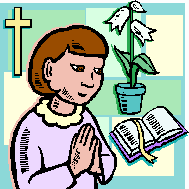 When & Where
M.A.S.C will be meeting on Monday nights at 7:30pm. We will be meeting at The C.F.C Faith Outreach Ministries Church Building which is located in Lake Waccamaw, NC across from the Boys & Girls Home. You may contact us at the number above for more information or about how to get a M.A.S.C group started in your local church or town.

Mothers, Hang in There
This is for all the mothers who have sat up all night with sick toddlers in their arms, saying, "Itís OK honey, Mommyís here."
Who walk around the house all night with their babies when they keep crying and wonít stop?
This is for all mothers who yell at their kids in the grocery store and swat them in despair when their children stomp their feet and want ice-cream before dinner.
For all the mothers who read "Bedtime stories" twice a night for many years. And then read it again, "Just one more time."
This is for all the mothers whose heads turn automatically when a little voice calls "Mom?" in a crowd, even though they know their children are at home.
This is for all the mothers who sent their kids to schools with stomach aches, assuring them they will be fine once they got there, only to get calls from the school teacher an hour later asking them to please pick them up, right away.
For all the mothers who bite their lips sometimes until they bleed when their 14 year olds dye their hair green or purple or both; and pierce rings on their noses or belly buttons.
This is for young mothers stumbling through diaper changes and sleep deprivation and mature mothers learning to let go.
This is for you all. So hang in there and ask God to help you!

A Motherís Prayer

Dear Lord, Itís such a hectic day,

with little time to stop and pray,

for lifeís been anything but calm,

since you called me to be a mom.

running errands, matching socks,

building dreams with wooden blocks,

cooking, cleaning, finding shoes,

and other stuff that children lose.

closing lids on bottled bugs,

wiping tears and giving hugs,

opening last weekís mail to read,

so whereís the quiet time I need?

yet, when I steal a moment lord,

just at the sink or ironing board,

to ask the blessings of your grace,

I see then in my small oneís face.

that you have blessed me all the while,

And I stop to kiss that precious smile

.

10 Commandments for Parents
My hands are small; donít expect perfection whenever I make a bed, draw a picture, or throw a ball. My legs are short; slow down so that I can keep up with you. My eyes have not seen the world as yours have; let me explore it safely; donít restrict me unnecessarily.
Make time for me. House work will always be there; I am little only once.
I have feelings too; donít nag me about my inquisitiveness. Treat me as you like to be treated.
I am a gift; treasure me as God intended. Psalm 127:3 "Lo, children are an heritage or gift of the Lord and the fruit of the womb is his reward."
Give me guidelines to live by, discipline me with love. I need encouragement to grow, not empty praise and promise.
Go easy, you can correct the things I do without putting me down.
Give me the freedom to make decisions, even if they are not always right. Permit me to fall so that I can learn to walk.
Donít do things repeatedly for me; that makes me feel like my efforts donít measure up to your expectations. And donít compare me with others; I am me, not them.
Donít be afraid to leave for a weekend together. Kids need time away from parents; just like parents need it from kids. Besides, it shows us that your marriage is something special.
Take me to Godís house and introduce me to Jesus Christ because I need Him for the rest of my life.